Here at CiderSub we enjoy going to a bar/pub and having a flight of cider, tasting different styles and getting to rate/describe them.
We therefore wanted to re-create that experience at home when you receice your box. It's fun to do with your partner, friends or family (that's if you want to share of course!).
Plus, it's something you can keep to remember your favourites and re-visit them in future!
It will help you learn more about your favourite drink and appreciate the complexities and attributes to what makes it great.
We'll be using this card every month to discover each cider and sharing our thoughts on socials @cidersub using the hashtag #talkcider
This way you can join in, share your thoughts and create conversations with fellow cider drinks online.
The card is fairly self explanatory but here is a quick guide as to what is included: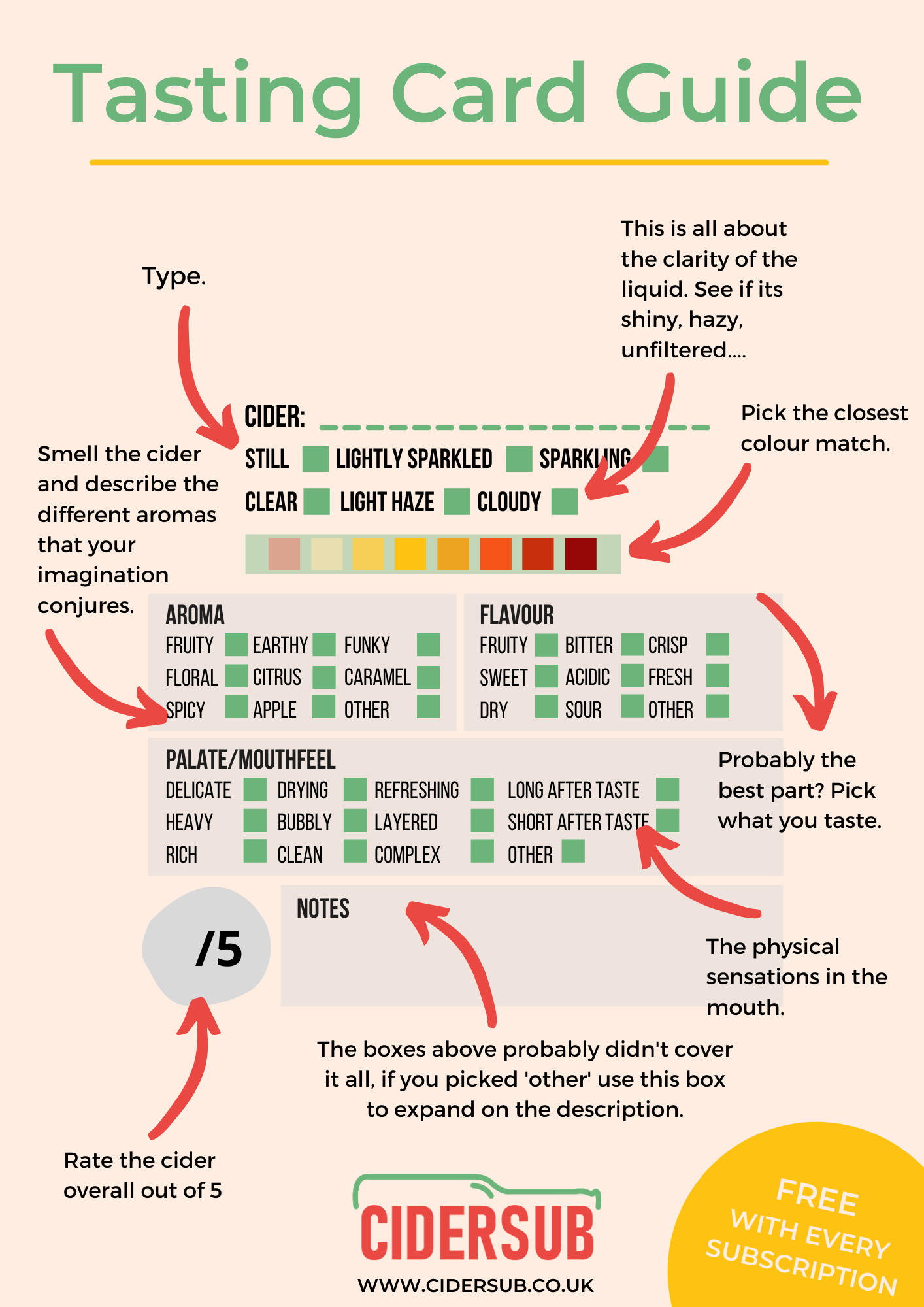 You can pick you cider subscription now on our website.
Enjoy!